Badger beard brush with resin handle
Product name

Badger beard brush

Brush Material

Badger hair

Handle

Resin

Knot size

20/22/24/26/28/30mm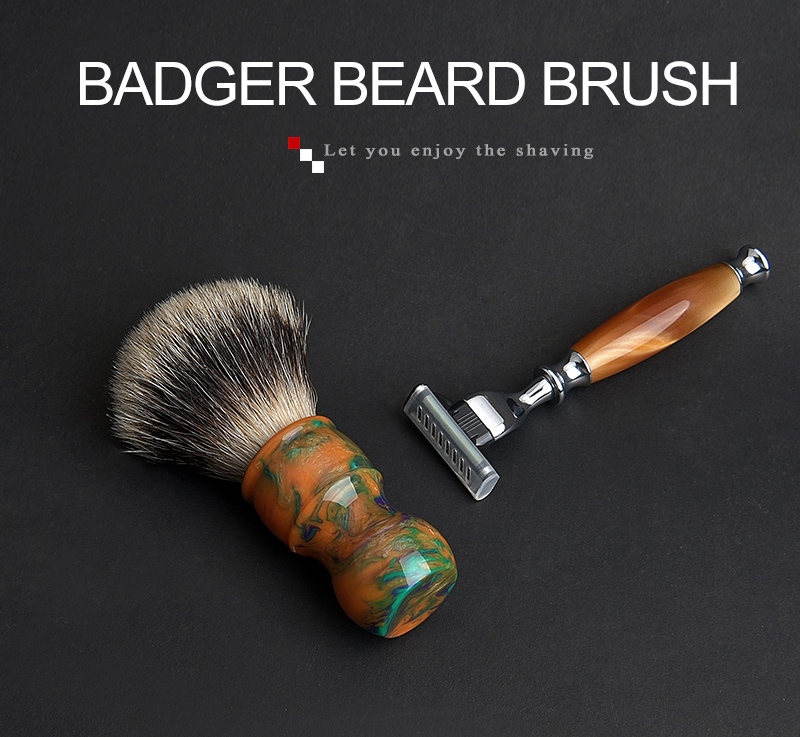 Experience a gentle, exfoliating massage that only a 
traditional badger hair shave brush can deliver.
Jiamei Cosmetic offers a wide selection of handmade shave 
brushes. Our brushes are available with different styles and 
bristle types to meet every preference. The density and 
softness of the bristles impact exfoliation, how much water the 
brush retains, and the thickness of the lather created.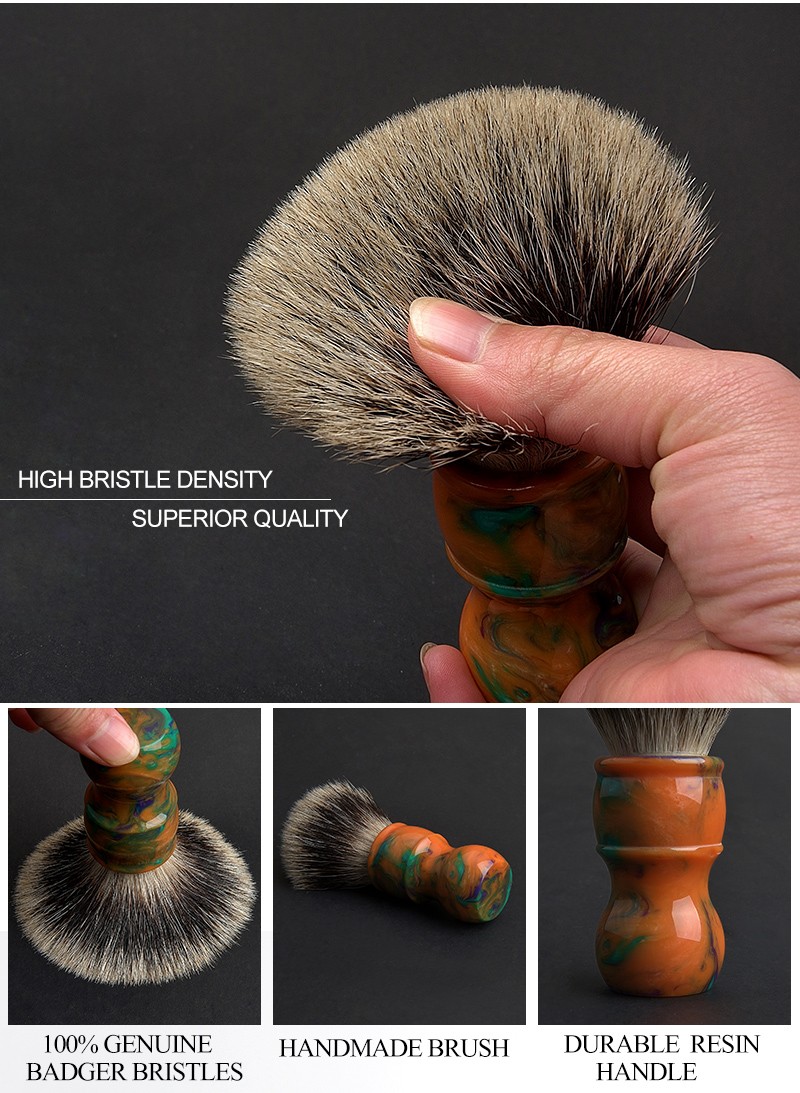 We want to create grooming goods that allow you to love your 
daily shave. So we set out to bring you the highest quality 
shaving brushes at a reasonable price. Our new range of brushes 
offer exceptional shaving at a great value( without the middle man).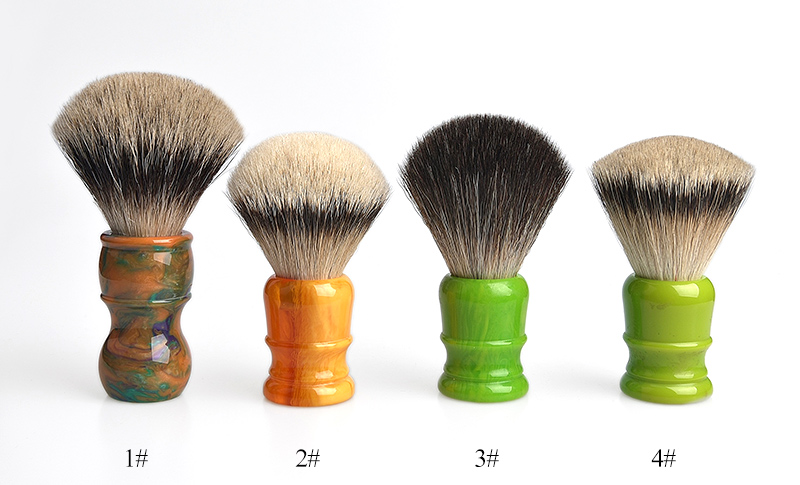 Badger brushes are by and far still the most popular shave brushes of wet shavers everywhere. From pure to silvertip and everything in between, badger hair shaving brushes come in many different grades.
pure: these brushes use the most common hair on the bader and are the cheapest. They are the most coarse of badger brushes, but they are still great at retaining water. You can identify a pure badger brush because it's bristles are usually all dark(er).

best: best are a step up from pure because the hair is finer and slightly longer. Additionally,the hair is slightly lighter in color. Because best brushes have greater hair density, they should help you produce a superior lather.

super: one step up from best is the super badger brushes. They are slightly more soft and dense.

silvertip: the rarest, most premium and expensive badger brush on the market is the silvertip. It had the finest quality and is known for being soft on the skin. You will definitely oh a premium for a silvertip brush, but they really help men with sensitive skin.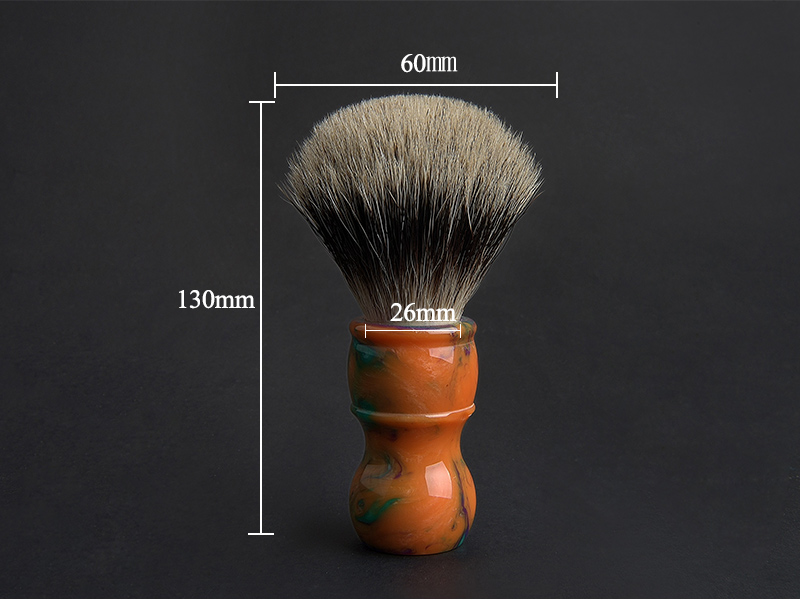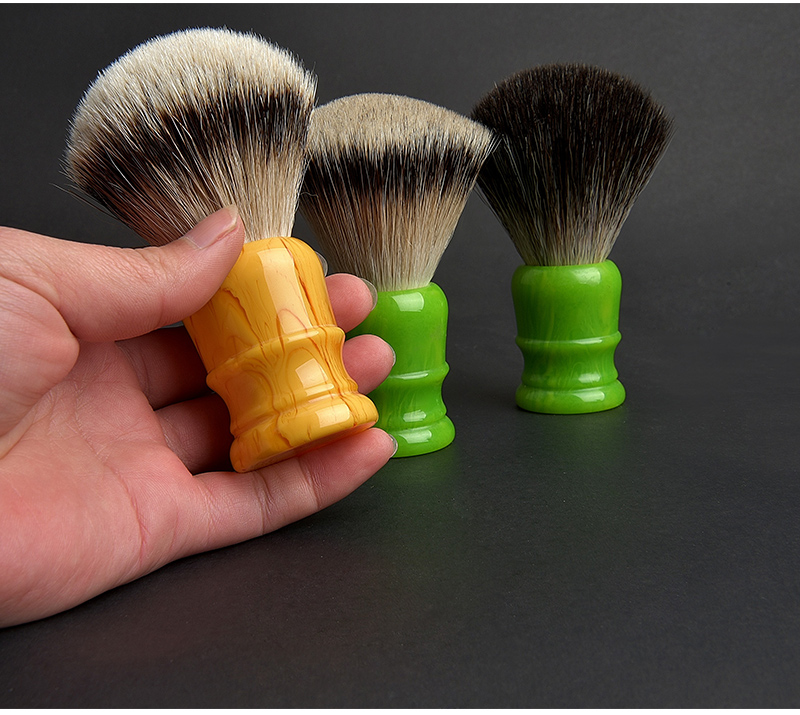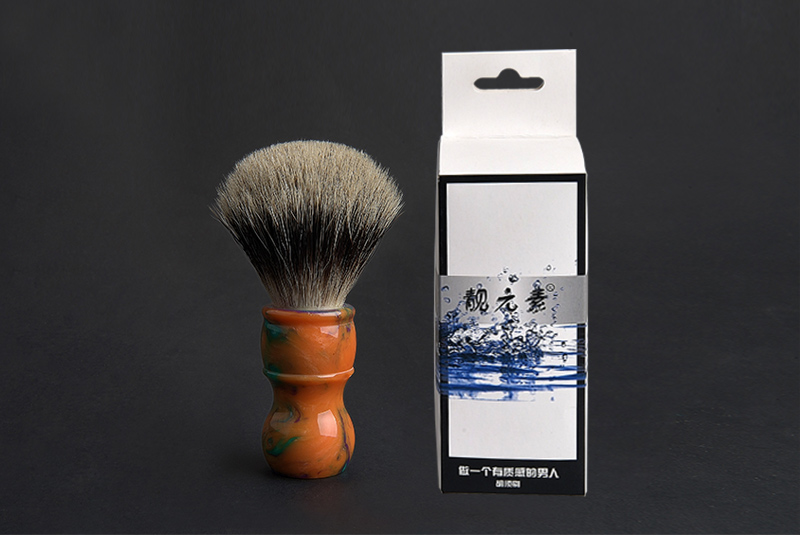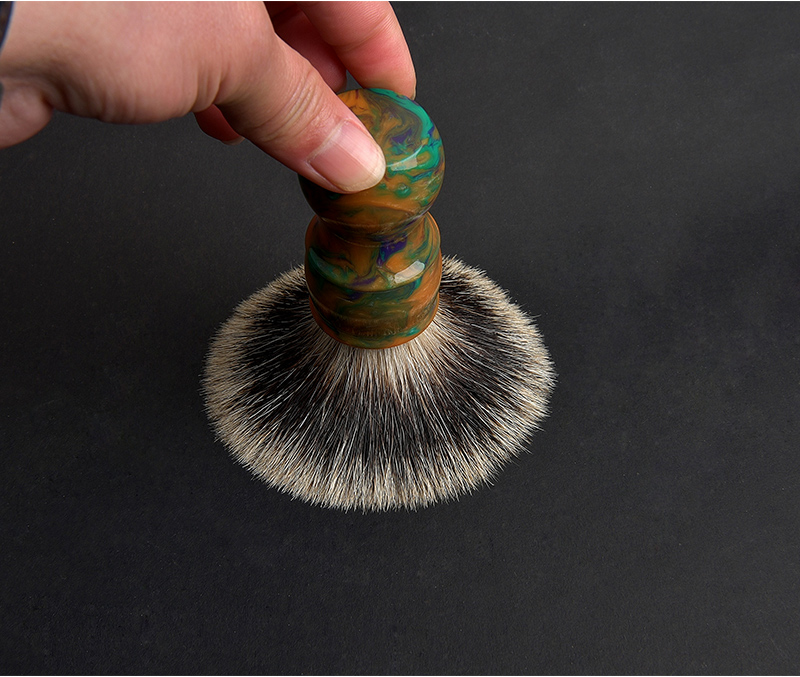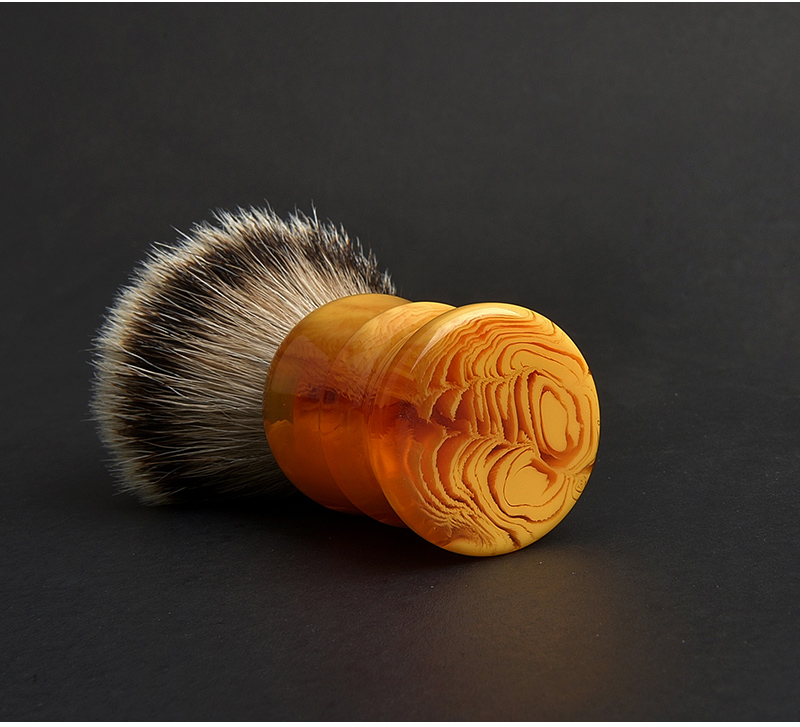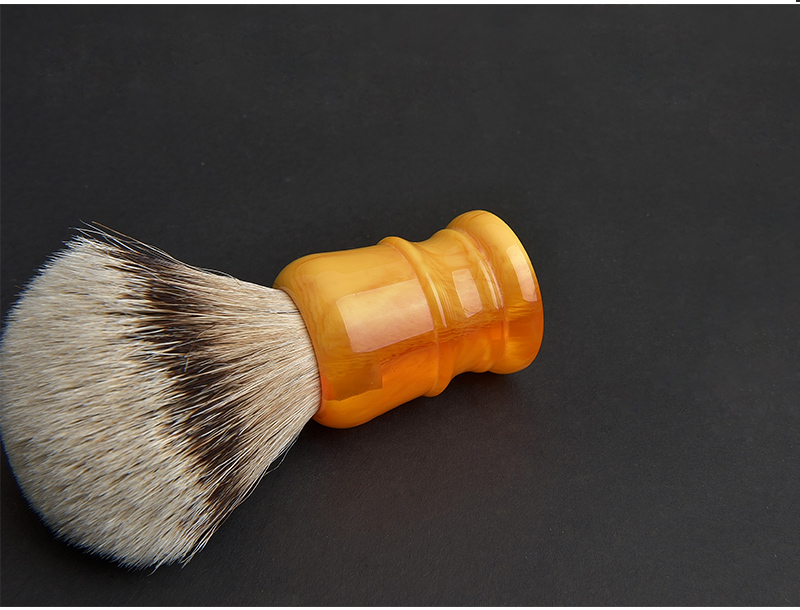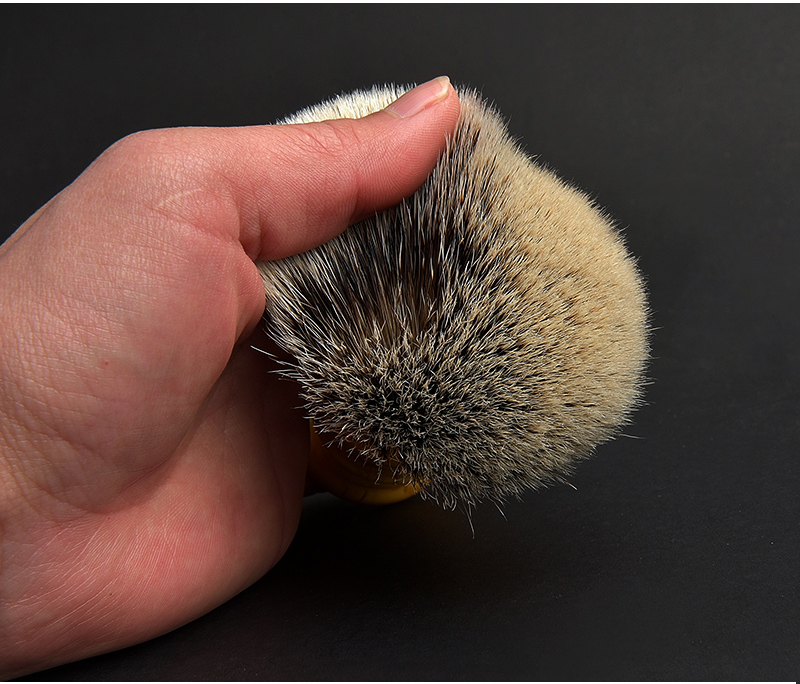 How to Care the shaving brush
Before their first use, new brushes should be washed well using warm soapy water. The distinct odor of new animal hair brushes goes away after a few uses. Never use chemical detergents to clean the brush or to get rid of the initial smell.
To care for your badger brush, do not leave the lathered brush standing. It's important to rinse it well after each use under warm running water. Otherwise, soap residue can destroy the bristles. Remove excess water and dry the brush by repeatedly shaking out the remaining water, then hang it up with the bristles facing down. When moist do not keep the brush in closed containers such as toilet bags. This ensures that it's kept away from moisture and mildew, which softens the glue that holds the bristles to the handle, causing them to fall off.